Jennifer Rutledge Photography – Model Team
This post is for 2018 Model Teams.
Many of you know about Senior Reps for local photographers.  A few kids take some basic portraits
and in return they hand out some "rep cards" tell their friends to go see Photographer X.
This year, for the first time, Jennifer Rutledge Photography is expanding the Model Team to include the Class of 2018 & 2019!
Why wait to start the fun? As younger members of the Model Team, you will get to enjoy almost two years of photo opportunities. Think of the first year as practice. You will be included in planned shoots and marketing materials.  Not only does this give you a chance to perfect your style and pose, but it also is a great way to get a head of the rush when your senior year arrives!
The Senior Portrait Model Team at Jennifer Rutledge Photography are NOT Senior Reps.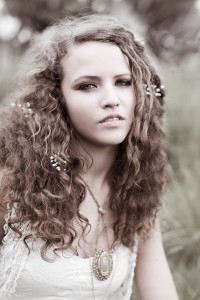 At Jennifer Rutledge Photography, the Senior Portrait Model Team shatters that outdated tradition and delivers a senior portrait experience that feels more like an episode of Top Model (without the drama!). We don't limit our photo shoots to the Shelton or Olympia, WA area, although we do love the beauty of Mason County! The Senior Portrait Model Team participates in on-location shoots as close as Olympia, and as far away as our dreams (and pocketbooks) can carry us! From the forest, to the beach, with cities and scenery in between, our models finish the year with not only an amazing senior portrait, but an entire portfolio of artwork starring them! Some of our senior portrait models have even been featured in nationally published magazines. Do you still think your average senior portrait session is all you want?
Being a Model is Glamorous, but Not Necessarily Easy.
I won't sugar coat it, being a High School Senior Portrait Model Team member is not an easy job. You must get involved early – we are talking sophomore or junior year – and you must have the desire to rock the stylized photo shoots. These shoots are optional, but highly encouraged; and so much fun! We do several photo shoots throughout the year with themes such as Bohemian, Vintage Glamour, and Extreme Sports.  It can be cold, it can be hot, and it can be a long day. Shooting outside of Shelton, WA means time in the car. There can be hot rods, water, lions, and tigers, and bears, oh my! But if you are having as much fun as I do on these shoots, you won't even notice. Trust me, your senior portraits will be worth it.
High School Senior Portrait Model Team is NOT Just For Girls!
Although the High School Senior Portrait Model experience may seem geared towards the girls, guys are encouraged to join as well. First of all, you will get to hang out with beautiful girls all day long, and secondly, you get your own magazine style photos to add to your portfolio. Win – win, if you ask me.
Are You Ready to Join Jennifer Rutledge Senior Portrait Model Team?
What's the catch? Joining the Jennifer Rutledge Senior Portrait Model Team is by invitation only. Being a member of the team is not a free ride. I spend many hours scouting locations, planning shoots, and collecting wardrobes in order to create a unique and fully stylized senior portrait photo shoot. I collaborate with wardrobe stylists, hair & makeup artists and photo assistants to make sure, as a model, that you look your best and feel like the star that you are.  High School Senior Portrait Model Team members are required to invest in the program, otherwise we could not enjoy the professional entourage that we provide for you!  However, the perks you receive as a team member are almost triple the initial investment. If you love creative photography, and want a unique and varied senior portrait experience, you will want to be part of the Jennifer Rutledge Photography Senior Portrait Model Team.
Do as much, or as little, as you'd like.
I expect a lot from my team members, but I could care less if you "rep" for me. You don't have to hand out cards, even though you'll get some.  You don't have to tell your friends to book me, even though they will want to after they see your senior portraits.  All you have to do is show up and be the stylish senior model you know you are.  However, if you would like to do some rep work, I will give you plenty of chances to earn extra photo bucks so you can have every portrait you love hanging on your walls!
Follow me on Facebook and Instagram. Be sure to comment, share, and like the occasional post in order to keep seeing more in your feed. We are looking for models in Shelton, Olympia, Belfair, Tumwater, Lacey, and beyond. The model search begins soon. Are you ready?